To start trading with the vendor
If you wish to start trading with the vendor, you need to submit your trading application first.
The vendors who selling products in Super Delivery set the transaction conditions based on their sales policies, in order to protect the existing customersm the image and the value of the brand, vendors need to decide and manage new business partners.
Therefore, you need to apply for trading in advance.
If the trading application has been accepted, you will be able to look into the wholesale prices and place your order.
The result of the application will be sent by the vendor through the message box within a few days.
*Even if the trading application is accepted, there is no obligation to purchase.
*You may not able to apply for some of the vendors if they have narrowed down the trading limitations in advance.
How to apply
1. Read and confirm the trading regulations by clicking the「取引条件」(trading regulations) button on the page of 'all products'.
*If you do not follow the regulations, the transaction may be canceled.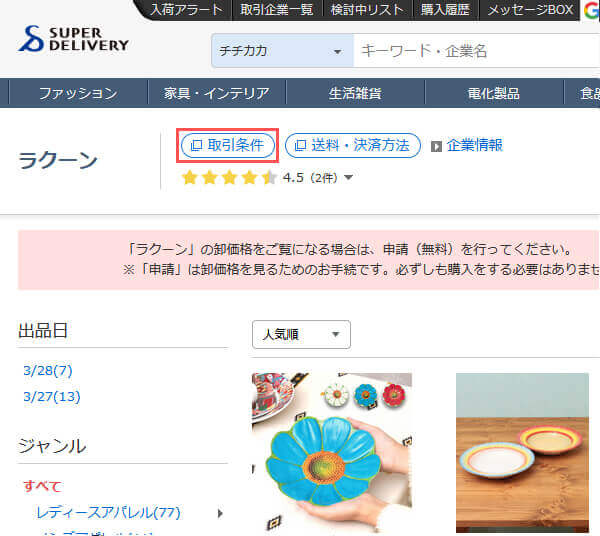 2. Click the [卸価格を見る (申請画面へ)] "Look into the wholesale price (Go to the application page)" button on the page of 'all products' or the product detail page.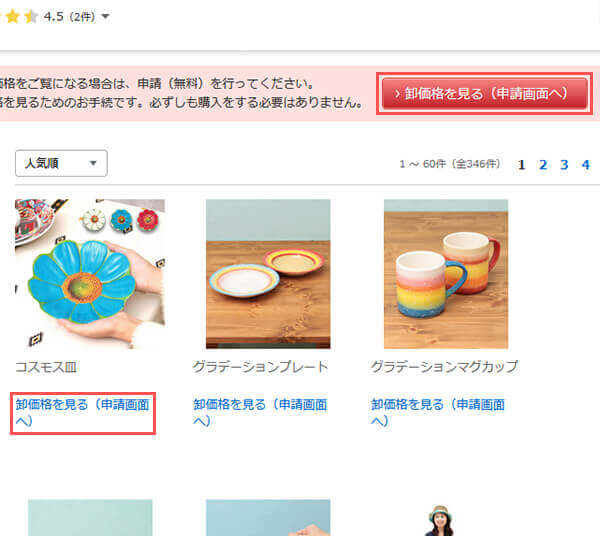 3. Place your application after double-confirming the regulations.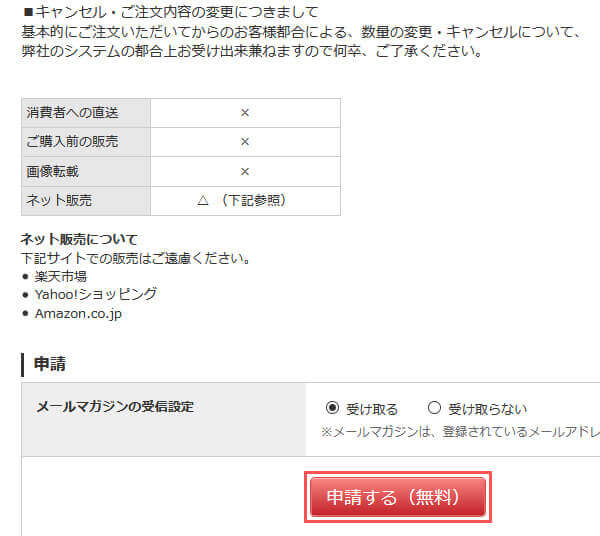 If you have any questions,
please feel free to contact us.
Contact Us