Reset password
1.After login, place the mouse pointer on your shop name on the top-right hand corner, then click the [パスワードの変更] (Reset password) button.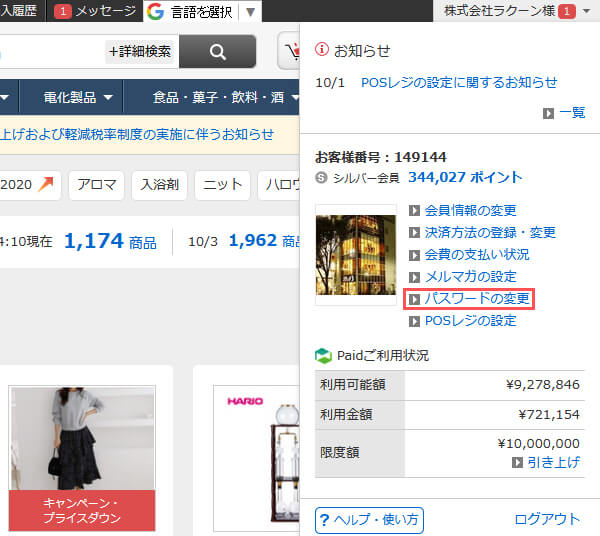 2. Enter your new password, and click the confirm (決定) button.
(half-width alphanumeric characters, using more than 4 characters but less than 20)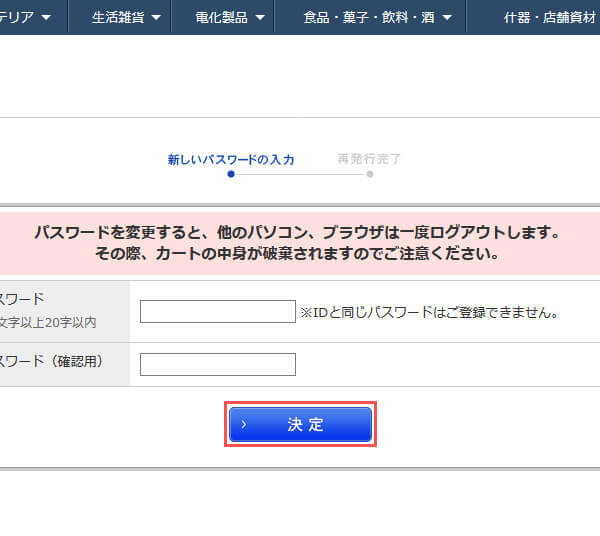 If you have any questions,
please feel free to contact us.
Contact Us